Various - philips compact disc at rock torhout - werchter 1988 - Pure, Perfect Sound-Forever: Philips Compact Disc.
The advantage offered by Philips as an inventor of the Compact Disc system, now also begins to show at the broadcasting area. The waiting list for the professional Philips CD player LHH 2000 is claimed by Japan.

What is professional CD? The principle of the players is consistent with those of the comsumerequipment. However, professional use by broadcasters, studios and other users require other demands to design, implementation and operation than in the livingroom.
The Compact Disc System LHH 2000, developed by Philips for professional use, offers a great quality. Moreover, the creative possibilities are astonishing. Ultra fast search -up to milliseconds-, repeat and combining. The dream of every sound technician. The lengthy search, which so often damaged an LP, has been reduced to a simple operation of a button.

In short, professional CD and the 'special effects' CD are new opportunities to enlarge the technical quality and creativity processing of sound the, even during live broadcasts.

Philips LHH2000 Professional CD- (or Compact Disc) Player System provids an exceptionally precise means for timing music selections during he creation of programmes using compact discs. The accuracy that the systems permits offers great advantages for both the network studios, in the production of live broadcasts, and the professional sound studio making pre-recorded programmes.

The Philips LHH2000 Professional Compact Disc Player System comprises, in its simplest form, a CD-player plus a Control Panel which incorporates a Command Module and a Function Module. The flexibility of the concept is such, that it is possible to connect up to three CD-Players (each of which must have an associated Command Module). This means that whilst one player is in operation, others can be programmed. In addition it enables continuous playing of the units, one after another using the automatic facilities which are porvided.

In multi-player systems, Command Modules are numbered from left to right (other arrangements are available on request). For easier operation, it is recommended that the CD-Players are arranged in the same sequence. All CD-Players are identical, and addressing for a desired sequence (1 or 1 and 2, or 1, 2 and 3) should be carried out using small switch located at the rear, and beneath the loopthrough connectors. For a single player system, the switch should be in the top position '1'.

CD-Players are linked to the Control Module via a single cable from Player 1. Other CD-Players in a system are interconnected using cables between the loop-through connectors on the rear of the units.

In any configuration, one connector on one of the CD-Players remains free. This may be used for remote start/stop operation using faders on the audio mixing desk.

Philips LHH-2000 Professional CD-Player specifications
Configuration: Table top model
Number of channels: 2
Optical Stylus: semi-conductor laser
Frequency range: 20Hz-20kHz +/-
Total harmonic distortion: less than 0,01% (20Hz - 20kHz)
Wow and flutter: below measurable limits
Dynamic range: more than 90dB
Crosstalk damping: 80dB (1kHz - 20kHz)
Channel separation: more than 80dB (1kHz - 20kHz)
Error correction: CIRC
Outputs, connections: line out via 2 Cannon XLR 3-pin
Impedance: less than 40 ohms
Level: 6dBm in 600/300 ohm balanced floating
Phase shift between R and L: at 20kHz, less than 10º
Access time: less than 2 sec.
Audio rise time: within 0,3 sec.
Dimensions (wxhxd): 219x99x450mm
Weight: 7,3kg

Philips LHH-2000 CD-Drive Control Unit Top
Configuration: table top or desk mounding, modular design for single, dual-, and triple-installations
Command module: for individual pre-checking and play-off; modes -play, stop (pause), repeat, ready, on-air (at fader start)
Function module: for searching and detemrining cue points with access to tracj and index number; time in minutes/seconds/frames via keys and dial
Key selectable functions: auto-on; auto-off; RTL-on, RTL-off; test
Dial (bi-directional use): scan mode -4 min/rev; fast search 30 sec./rev; precise search 1 sec./rev; with time selectable repeat function; search accuracy +/- 1 frame
RTL (Real Time Left) display (TIme to Stop Cue): accuray 2 frames
Dimensions (wxhxd):
- Function module keyboard: 200x52x190 mm
- Command modue keyboard: 80x52x190mm
- Side support (each): 15mm wide
Weight:
- Function module keyboard: 0,95kg
- Command modue keyboard: 0,3kg

General
Power supply: 110, 130, 220, and 240V or 120V, 50/60Hz
Power consumption: approx. 30W per combined player and keyboard
Computer Bus: optionally available

-Specially designed cleaning tools matching the shaping discs (Spaghetti and Fettuccini) makes cleaning an easy one-push job.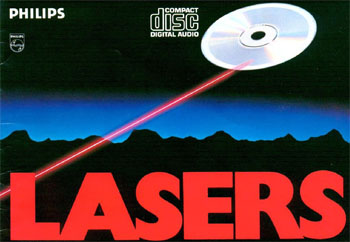 ye.tecnoverde.info